MercedCERA Hires First Chief Investment Officer
MercedCERA Board of Retirement Hires Gaurav Patankar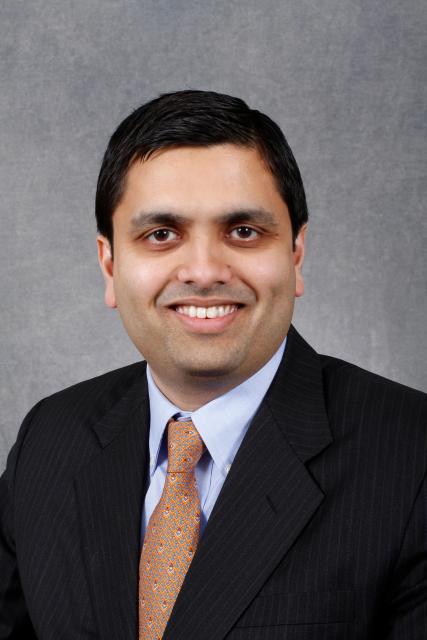 MercedCERA announced that Gaurav M Patankar has been appointed to the position of Chief Investment Officer of MercedCERA. Patankar assumed his role earlier in July and will report to Merced CERA's Board of Trustees and Plan Administrator. Patankar was most recently at Bloomberg and in this role, he was responsible for building out and leading Emerging Markets' Investment Strategy and Alternatives Manager research.
Patankar said, "It is rare to find a group of people where competence, collaboration and coherence can co-exist. It is an honor to join and help support the mission of MercedCERA. I look forward to working with the MercedCERA board and team and using my investment experience to serve in the most effective way possible."

Over his 23 year professional career Mr. Patankar held positions of increasing seniority at Millennium Management, Lockheed Martin Pensions, Newton (BNY Mellon) among others. He has also allocated and invested capital globally and across multiple asset classes. Outside of his investment career, he is a successful entrepreneur and early stage investor. As the Managing Partner of Mission1 Investments LLC, an impact focused early stage investor in Fintech he led the investment in Shriram AMC Ltd and serves as a non-executive Vice Chairman on the board. He co-founded Niyogin Fintech and serves as a non-executive board member. He also serves as a Special Investment Committee member at the UB Foundation which supports the University at Buffalo, of which Mr. Patankar is an alumnus. Mr. Patankar earned a Bachelor's degree in Electronics and Telecommunications Engineering, an M.B.A. in Finance and Strategy and a Ph.D. in Political and Social Economics.
MercedCERA manages $1.1 billion in assets. The pension fund's current target allocation is 22% domestic equities, 15% private equity, 11% each domestic fixed income and international equities, 10% hedge funds, 8% each emerging markets equities and real estate, and 5% each direct lending, opportunistic credit and real assets.